Then the then President of Pakistan, General Ayub Khan, had awarded him the title of flying sikh. Milkha from Pakistan in the year 1960. Received an invitation to run in Lahore as a challenge. But he was saddened by the massacres and riots that took place after the partition of India-Pakistan. Milkha Singh declined Pakistan's invitation.
Scenes of dead bodies of his family and people killed in the riots were roaming in front of Milkha Singh's eyes. The next day in the newspaper, the news of not going to Pakistan became headlines. The then Prime Minister of India Pandit Jawaharlal Nehru called Milkha. Told them that the ointment of time heals every wound. Today, for the sake of the country, you take part in this competition. After this Milkha Singh reached Pakistan via Wagah border.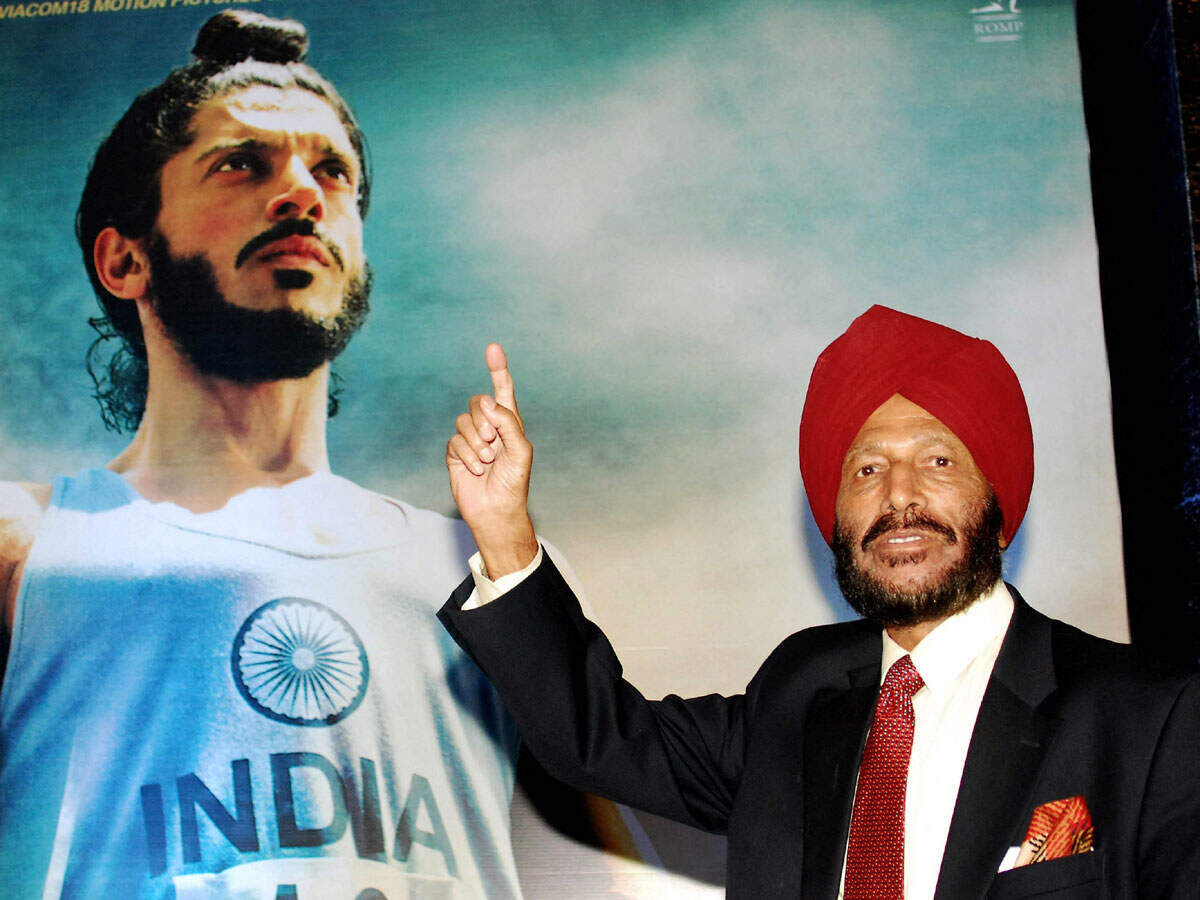 He was taken to Lahore in an open jeep. Where there was a huge crowd gathered on both sides of the road. In whose hands the flags of India and Pakistan were waving. In this, he was competing with Abdul Khaliq, the famous Pakistani runner named 'Asia Ka Toofan'. This was the same Abdul Khaliq. Whom Milkha Singh had defeated in Commonwealth and Tokyo Olympics. Abdul Khaliq's intention was to take revenge on him.
According to Milkha Singh, some clerics came before the start of the race. He told Khaliq that may God give you the strength to fight the enemies. When he started leaving saying this. So Milkha Singh said, wait, we are also the servants of God. Then the Maulvi also told him that may God give you strength too.
Then what happened in the race. It has become history. Milkha Singh ran like he was flying. There was no one around him. Abdul Khaliq was several meters behind him. He won the race. The then President of Pakistan General Ayub Khan was also watching that race.
He said in Punjabi while putting the medal around the neck of Milkha Singh. 'Milkha Singh ji, tussi Pakistan de wich aake daude nai, tussi Pakistan de wich ude o, ajj Pakistan tuhanu Flying Sikh da tithi denda ae.' From then on he became famous as Flying Sikh.
Also Read – https://aajkalnews.in/mba-chai-wala-mba-chaiwalas-clarification-on-the-allegation-of-fraud-in-the-franchisee-said-it-is-a-conspiracy/
Also Read – https://aajkalnews.in/positive-attitude-changes-everything/